Nirvana , the voice of a legend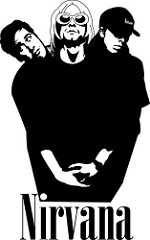 Nirvana was formed in 1985. The band included three members : Kurt Cobain (the lead singer), Krist Novoselic and Dave Grohl. Nirvana have influenced other generations of artists, from Pussy Riots to Puddle of Mudd among many others. In short, it is one of those bands that could not go unnoticed. In this article, we will try to dive back into the origins of the band, and we will try to unravel what has become of Nirvana after the smashing and consecutive successes that they enjoyed; in short, the hereafter of this glorious icon of rock.
One of the first startling surprises, that an unversed music enthusiast would like to know, is that the name of the band seems to mean a heavenly place of peace and happiness. In Hinduism and Buddhism, Nirvana is, according to thevocabulary.com « the highest state that someone can attain; a state of enlightenment which entails that a person's individual desires and suffering go away »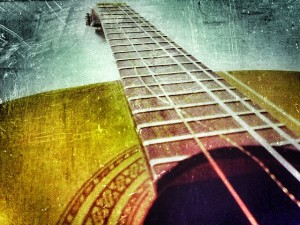 Such a connotation evokes an unworldly state that music will help us to attain. The band's first hit album Nevermind, released in June 1989 in the USA, was met with a great deal of success. Nirvana can be listed under a wide spectrum of genres as it touches upon many music styles such as Punk, blues, blues rock, heavy metal, alternative rock, college rock, etc. However, the abiding rhythmic influence is rock and more specifically Grunge. It should be noted that one of the main characteristics of this music genre is to push people to be careless about the others' opinions and judgements, a counter-cultural genre to a certain extent.
As many other celebrities, Nirvana were accused of plagiarism. According to Killing Joke, a singer of the Eighties seemed revolted and he declared that the song "come as you are" seems to have striking similarities with "Eighties". Puzzled by this, we were not sure whether he was jealous of their success or truthful in what he said. We decided therefore to further scrutinize the two songs and we reached the conclusion that there are certain similarities in the lyrics of the two songs. We do not know for sure if one copied the other or if both of them were visited by the same muse.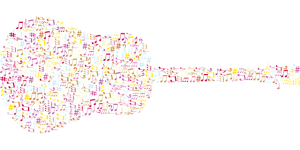 One of the best known songs of this album is "Smells like Teen Spirit". Kurt Cobain, the charismatic singer of the group, said that he saw irony and rebellion in this song. When questioning the other members of the band, we discovered another hidden aspect of this song. It turns out that it is Cobain who inspired indirectly the title of the song as it was the brand of the deodorant worn by his girlfriend. Besides this element of eccentricity and unexpectedness, we can say that "Life" and "youthful alienation" added to the fast and pronounced rhythm, the explosive guitar riffs and the highly imposing instrumentals are the main ingredients that accentuate the intensity of the Nirvanic experience.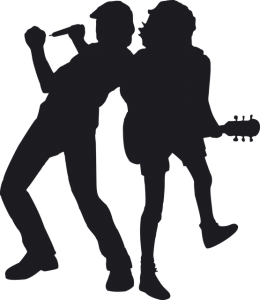 As for the influences, Nirvana themselves were influenced by many Seattle-based groups (The Melvins, Soundgarden, Mudhoney…) and other hardcore American music groups too (Black Flag, Farg, Bad Brains) in addition to artists like Led Zepplin, The Beatles, Acid, Black Sabbath, Neil Young…
To sum up, Nirvana were a legend, even if some people thought of them as being unpleasant and unruly. The tragic death of Kurt Cobain, the charismatic leader of the group, did not prevent people from continuing to listen to their songs with passion and admiration, a proof that their message is timeless: "I'm worse at what I do best, and for that gift I feel blessed".
Article rédigé par une élève de seconde 1 (A.M), dans le cadre du cours d'anglais
Sources des images : – La première image se trouve ICI et est reproduite avec l'autorisation de Brian Wright.
– Les autres images se trouvent sur le site d'images libres de droit :  Pixabay